Harriet H
Mum Sarah sent us these sweet pictures of Harriet in her Kiba suit, age 2years 4 months at the time of the photos.
Sarah told us: 'Harriet really loves her new waterproofs and is always eager to put them on and go for a walk.
They have seen some heavy duty mud splashing and puddle jumping, so Jemima Puddleduck had to come along for the ride!'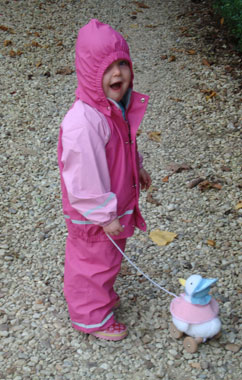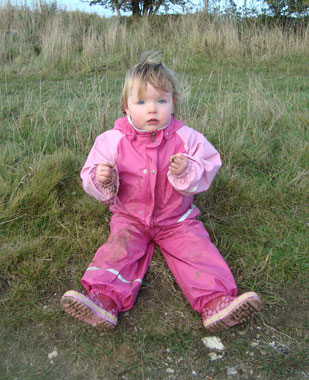 A lot of testimonials on packaways
and more
and more
and more ....