William A
Mum Sarah sent us this cute picture of little William having a sneaky pre-Christmas try out of his Waterproof World Waders.
Sarah told us 'Just a quick email to thank You for the exceptionally quick delivery of our childs waders! They are fantastic, even better than expected!
Attached is a little photo of William 2.5yrs old, the new owner of Waterproof World Waders!!!
Will definitely be a regular customer of yours! '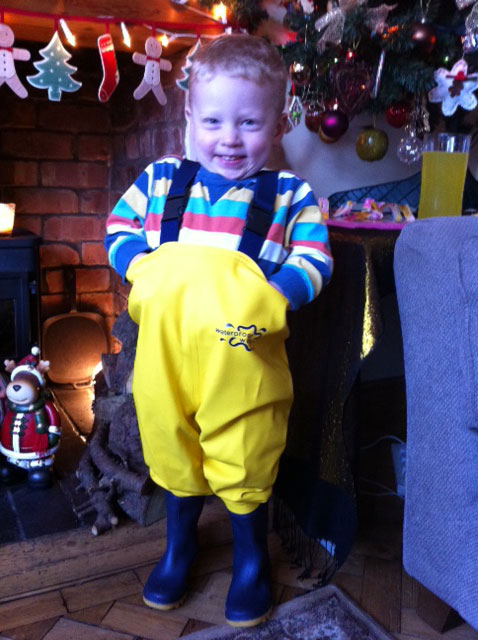 And here is another picture now that the waders have been out and about!!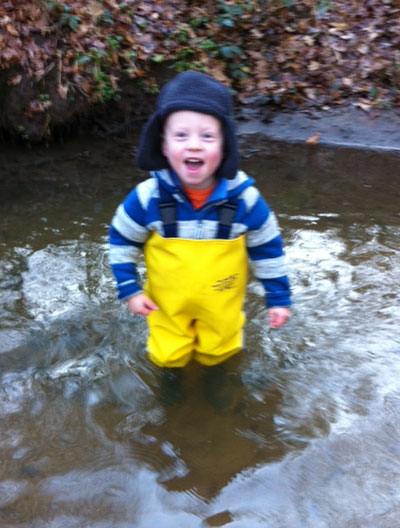 A lot of testimonials on packaways
and more
and more
and more ....