Toby S
These great photos of Toby were sent to us by Mum & Dad, Giles and Caroline. They said 'Thank you so much for being the one and only place to sell waders for toddlers. Having just moved to Anglesey this winter, the waders have proved to be the only way our 2 year old has been able to enjoy the plentiful supply of beaches and puddles without filling his boots with cold water on every outing. They have proved so much of a hit with both him and us, I hope other local families will be contacting you shortly!
Here are a few photos of Toby testing the waders off on various beaches in Anglesey for you and your competition. Thanks again for the product and excellent service; we look forward to dealing with you in the future.'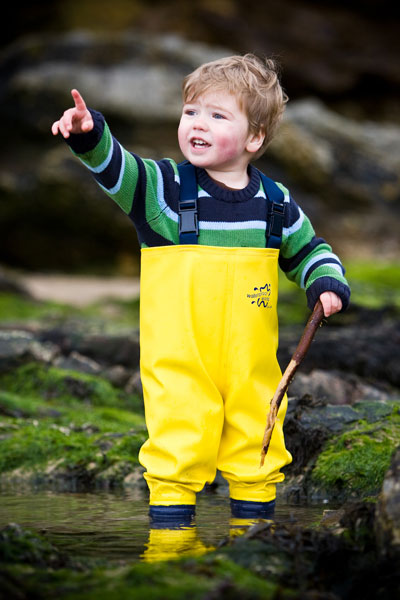 A lot of testimonials on packaways
and more
and more
and more ....