Sam C
Here's a picture of Sam's 3 year old son, really happy & enjoying outdoor fun in his new Ocean Rainwear dungarees!
Sam commented: 'Received the good in perfect order and am very impressed with them so far. They are much thicker than any other we have tried and being a farmer myself I know what will last! '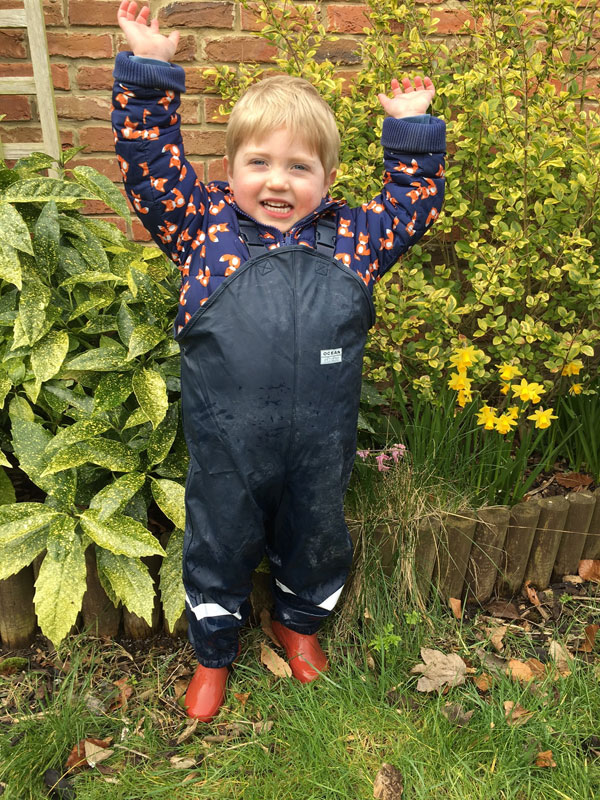 A lot of testimonials on packaways
and more
and more
and more ....