Rhys H
This lovely photo of 2 year old Rhys in his Togz fleece lined suit was sent by Mum Jenni, along with the following letter:
This is a quick letter to thank you ever so much for the fantastic service I received from your company and that the product is wonderfull.
My son like most boys likes running around and generally getting himself dirty. The suit that we bought from you is lovely and warm and very waterproof - we went to feed the ducks the other day and he was the only one that was NOT wet through because he was wearing his suit, as we had got caught in the rain.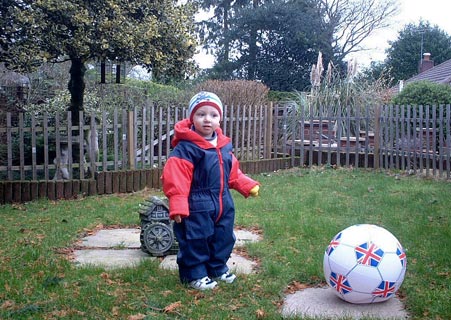 A lot of testimonials on packaways
and more
and more
and more ....