Rafe H
Mum Juliet sent us these pictures of Rafe taken in on holiday in Scotland in November when he was 18 months old. Juliet told us 'As you can see the weather was far from clement making his All in One Togz outfit ideal for the biking we did on Lismore island and walking in the area.'

Rafe looks cosy enough though!!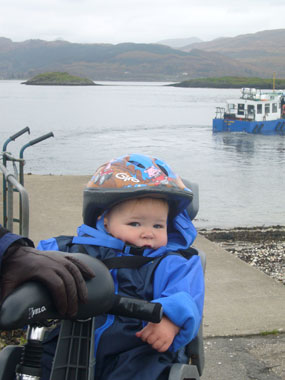 A lot of testimonials on packaways
and more
and more
and more ....