Olivia S
This very sweert and funny picture of Olivia asleep on her sledge was sent in by her Mum Laura.
Laura said "I have been a huge fan of yours for sometime and people always comment on the All in One Suits I have purchased from you for my children. I have attached a photo of one of my twin girls, Olivia, aged 2 at the time of the photograph. I had been to school to pick up our older daughter from school using their sledges. We couldn't quite believe that Olivia had fallen asleep! It really was hilarious!"
Obviously very cosy in her Togz Warm & Dry suit. Bless !!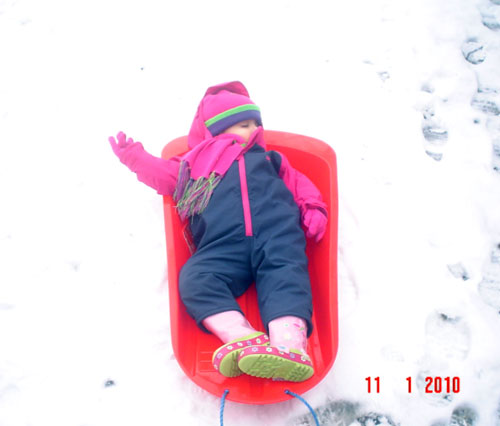 A lot of testimonials on packaways
and more
and more
and more ....