Lisa's Little Lady
Lisa took her little girl out for a wet woodland walk the day that her Kiba suit arrived, and sent us this great collage as a result. Lisa told us:
' Well, we certainly gave it a thorough work out for it's first outing! She came back filthy and happy with my pockets filled with stones, shells, acorns and conkers (the first of the season!!!) The oak tree she was looking at was poorly, so because we didn't have any bandages we gave it a hug ;)

:)) Well, a happy mummy here, thankyou! '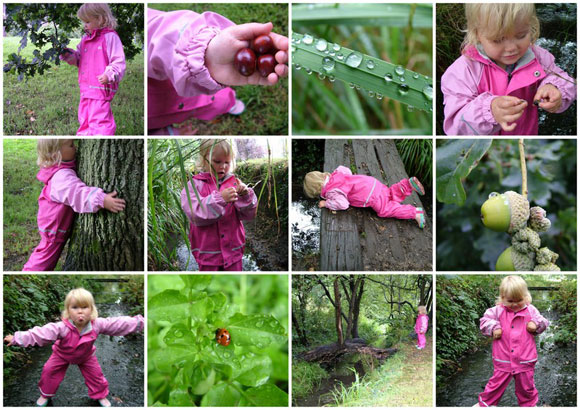 A lot of testimonials on packaways
and more
and more
and more ....