Isla and James B
Mum Judith sent us these lovely photos of two and a half year old Isla, and baby James wearing their 'Waterproof Worlds' in different weather. In the snow Isla is wearing her Togz fleece lined suit and Trespass performance mitts, and once the snow melted, both children are wearing Kiba: Blue/Turquoise suit and booties for James and Blue Elephant Print Jacket and dungarees for Isla.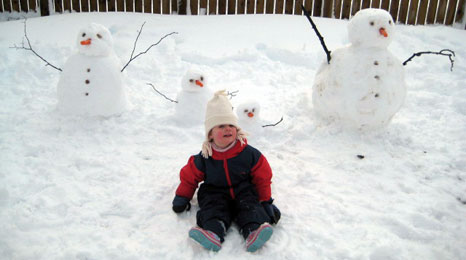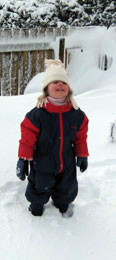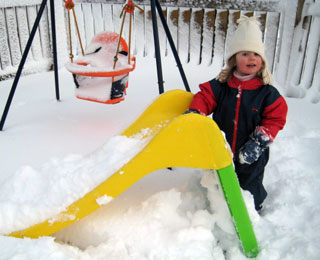 Judith told us 'I have attached a photo of my daughter Isla (aged 2 1/2) delighted to discover the snow in our garden for inclusion in your photo competition. She's wearing her Togz all-in-one fleece lined suit and her Trespass mittens both of which have been invaluable to us over our particularly harsh winter up here in the north of Scotland. We love all the products which we have bought from you in the past and I have just placed an order for my son's first set of Kiba waterproofs now he is 9 months old as he is also desperate to explore the great outdoors alongside his sister outside the confines of his pushchair!'
The subsequent photos below are of James wearing this brand new Kiba outfit.

Judith said 'The first picture is James (9 months) reaching for his first touch of grass and the second is him with his sister Isla, playing together. I will say again that I think that the products you sell are absolutely fantastic and great quality. What a gift to be able to give a child of that age the freedom to explore outdoors in their own way. I will continue to recommend you to all Mum's I know.'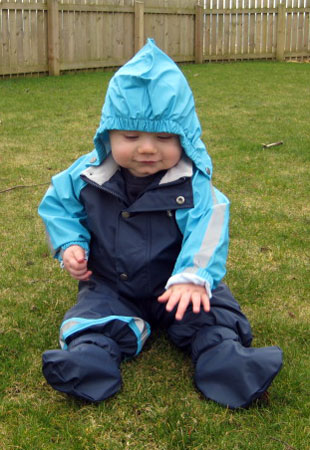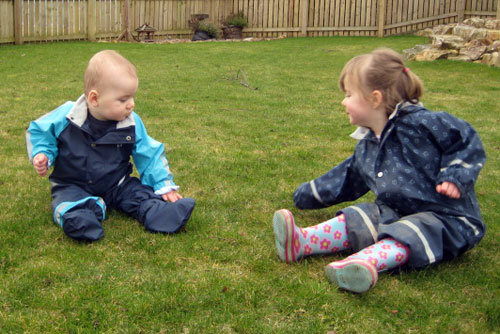 A lot of testimonials on packaways
and more
and more
and more ....