Harry P
Mum Sarah sent us this cute photo of her son Harry, just before his 4th birthday - on his first ever skiing holiday. Harry is wearing Dare2Be Snowcat jacket, Dare2Be Round Up Ssalopettes in Aspen and Dare2Be Cascade ski gloves, also in Aspen.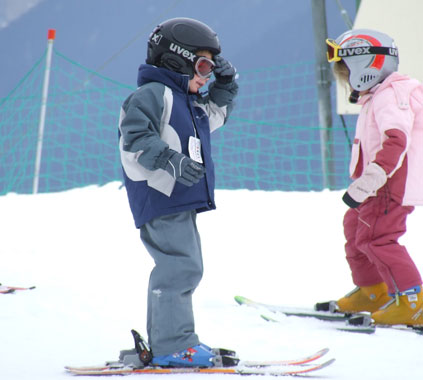 Mum Sarah told us -
We were really impressed by the speed of delivery and quality of clothes. My only criticism, albeit a minor one would be that the gloves were difficult to get on but they did stay on when there, which was good. Photo of outfit in action attached. A pedestrian pose but given it was his first time he did very well.
A lot of testimonials on packaways
and more
and more
and more ....