Harriet M
Return customer Jennie sent us this lovely picture of Harriet wearing the dungarees of her Ocean suit. Jennie said 'Harriet just loves wearing this suit when playing with water... I no longer have to change her after every time she comes back inside. The suit is fully waterproof and light.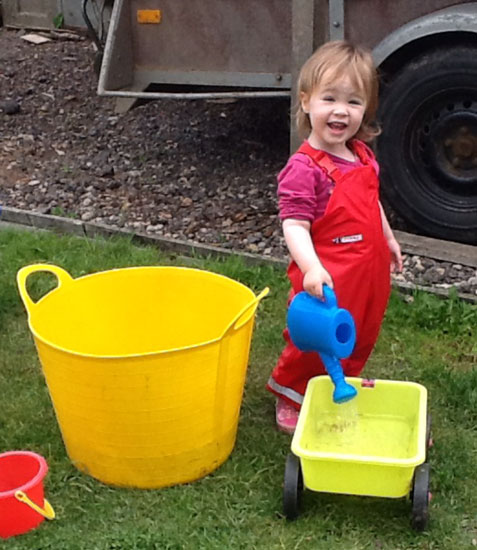 '

Here is an earlier very cute picture of little Harriet snug and warm in her Snowstopper mittens from Waterproof World.

Mum Jennie told us 'Thank you for the gloves, it has made Harriet's outdoor playtime much more fun. She has a tendency to fall over a lot being only 15 months, with bare hands this was becoming painful for her especially now that it is colder. The gloves are a success- no more hot aches when we come in AND she struggles to take them off herself.'

A lot of testimonials on packaways
and more
and more
and more ....