George S
Chris sent this photo of their Grandson 2 year old George wearing his Regatta Puddle Suit whilst helping his Dad jet wash the patio. Great fun was had by all!
Chris says that 'the suit was brought for his 2nd birthday and he absolutley loves it'.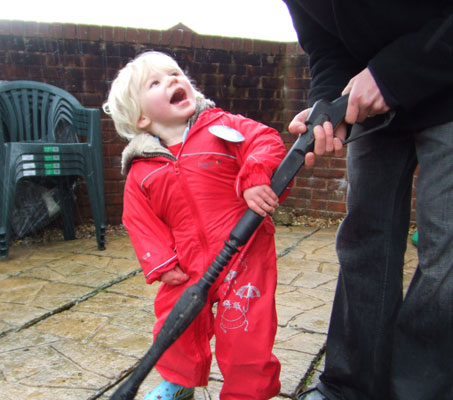 A lot of testimonials on packaways
and more
and more
and more ....