George H
A very funny picture of George (aged 27 months) on Kennack Sands in Sunny Cornwall in late October 2006, proving that his waders are wet sand proof!!!
This great picture was sent in by Mum, Janice.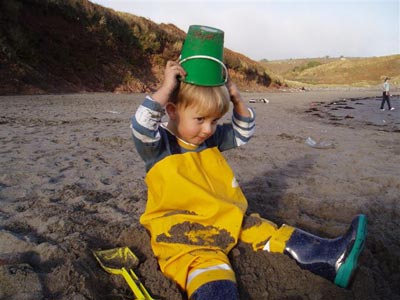 Janice subsequently sent us the following pictures of George playing in Plymbridge woods saying ' Waders are brilliant!! .... the waders are so excellent and worn every day as we do a lot of walking in the mud with our dog!!'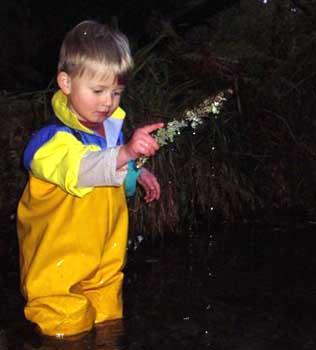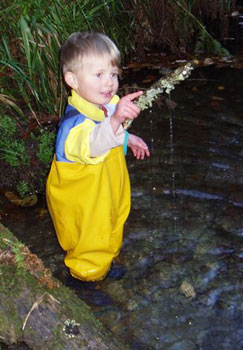 A lot of testimonials on packaways
and more
and more
and more ....