Freyja
Val sent us these lovely pictures of little Freyja enjoying the great outdoors in her new Elka suit.
Val told us: 'I gave it to her for her second birthday and she wears it all the time as she is out with her mother training racehorses! The photos were taken on the gallops.
I think it would be an excellent idea to bring them out for adults! I have forwarded your website to a few people with children who might be interested.'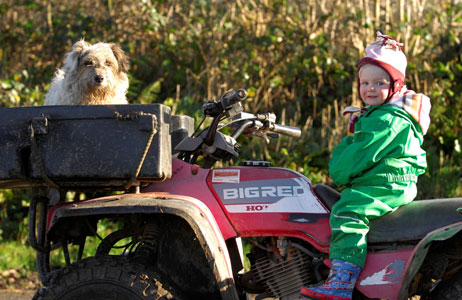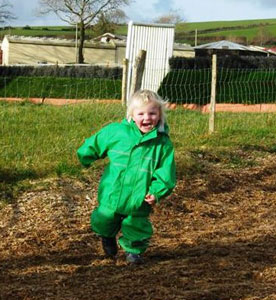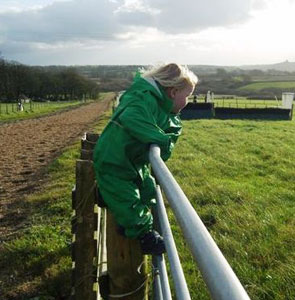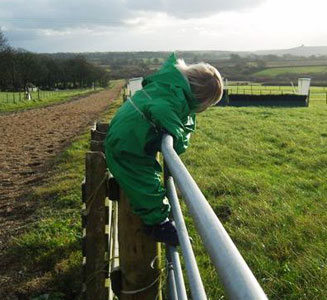 A lot of testimonials on packaways
and more
and more
and more ....