Freya E
These sweet photos of 2 year old Freya in her Togz fleece lined suit were sent to us by Mum Clare. Clare was very pleased with her quick delivery during the snowy weather and told us:
'What a fantastic service - ordered my daughter a Togz fleece lined on Sunday on internet and it arrived Tuesday - WOW!
She loves it as soon as it came she put it on and out in the snow - fantastic.
I have attached some photos of my daughter Freya Eggelton - aged 2yrs 5mths ( she is tiny for her age so ordered a size 18 - 24 mths - it's plenty big enough'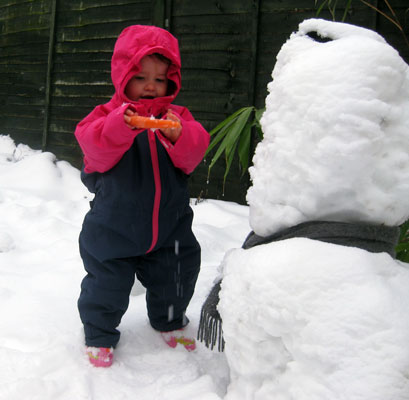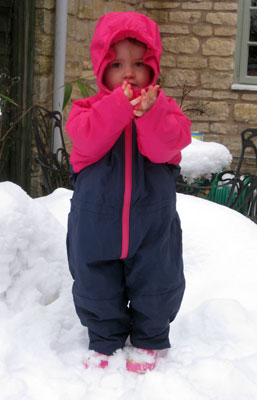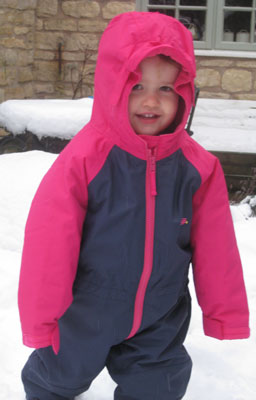 A lot of testimonials on packaways
and more
and more
and more ....