Flynn V
Grandmother Julie sent us this great photo of Flynn trying on his new Konfidence shortie wetsuit - with lots of enthusiasm!
Julie told us 'My grandson Flynn tried it on and decided it was good for climbing as well as swimming - photo attached (he was trying to look in the hall mirror.)'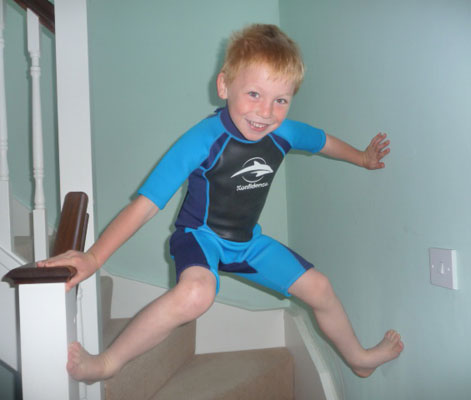 A lot of testimonials on packaways
and more
and more
and more ....