Family W
Mum Caroline sent us this great picture of her children Rewan (2), Alexandra (1) and Merryn (4), all happily kitted out in our waders, enjoying a day out on the beach in Cornwall.
Caroline commented: 'The fantastic waders mean they can have fun playing in the sea whatever the weather.'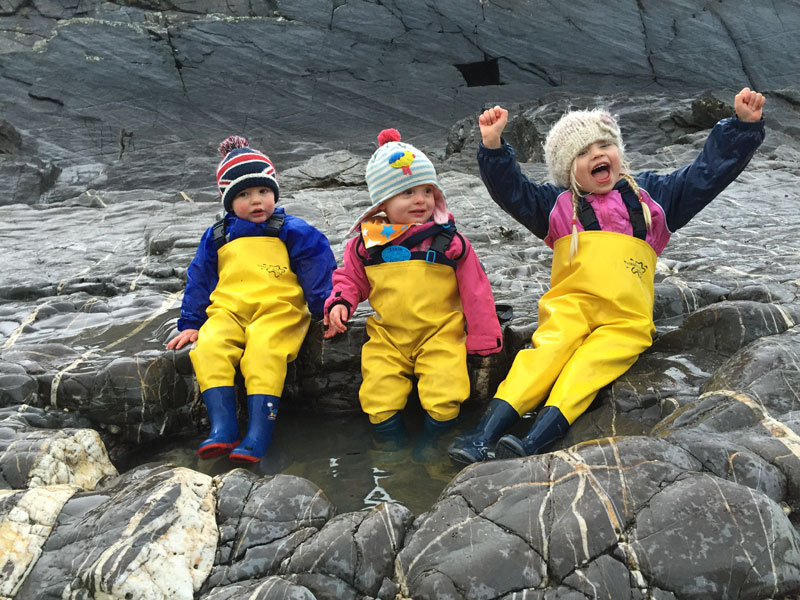 A lot of testimonials on packaways
and more
and more
and more ....