Emma Jane C
These are lovely pictures of 16 month old Emma Jane in her Rose Kitten Kiba Suit, sent in by Mum Charlie.
They were taken in rainy May. Charlie says "It was absolutely pouring with rain and she was perfectly dry!! She had a wonderful time splashing in the puddles! The sallopettes are such a great idea, so practical!"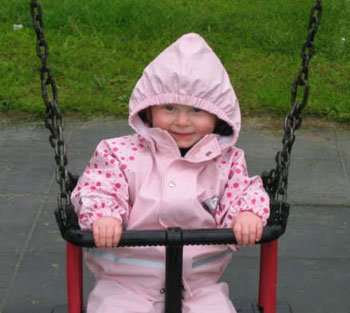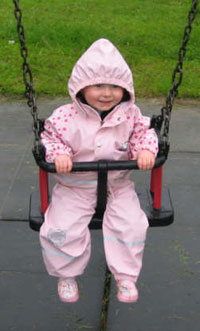 A lot of testimonials on packaways
and more
and more
and more ....