Ellie R
Mum Carole sent us this great picture of Ellie wearing her Regatta Puddle suit on the beach October 2009.
Carol told us 'Thank you very much for a very prompt service. Despite there being a note saying the size I had ordered would be delayed, I received it within 2 days of ordering. We have just been out to the beach and my daughter was hip deep in the sea with this on and was as dry as a bone underneath. I was a bit worried as it was so cheap that it wouldn't be as good quality as others which are double the price, but not only is it good value for money but I prefer it to more expensive versions due to the flexibility of the material. Fabulous, thank you.
The photo is a picture of my daughter, Ellie, covering herself with sand just after being in the sea with the suit on.'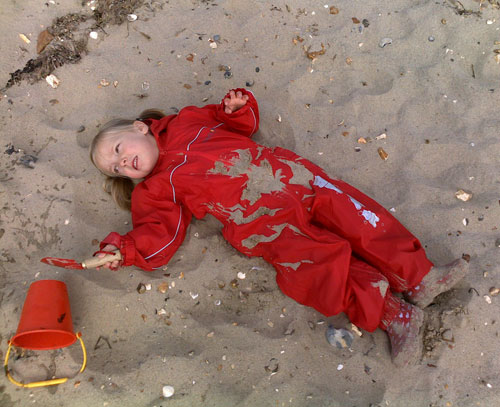 A lot of testimonials on packaways
and more
and more
and more ....