Eilidh M
Mum Alison sent us this picture of 3 year Eilidh really enjoying playing on at the seaside in her Kiba Ladybird print jacket and trousers.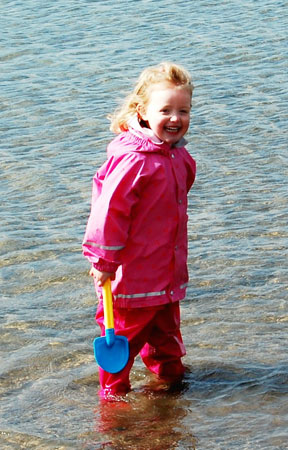 Alison told us 'Our daughter, Eilidh, has her waterproofs on virtually every weekend when we visit the beach either at Prestwick or Culzean Castle near Ayr. She is three years old and loves being able to run in and out the water no matter what the weather is like. They are the best - and most used - items of clothing we have bought her!! '
A lot of testimonials on packaways
and more
and more
and more ....