Charlie M
This picture of Charlie, robust and cosy, on a wintry day on the beach at Bridlington was sent to us by Mum Kirsty. Kirsty tells us that his Togz All-in-One ' is fantastic for running and playing on a cold and wet beach'.
He looks like he's having a great time - deciding whether to eat the biscuit or the stone!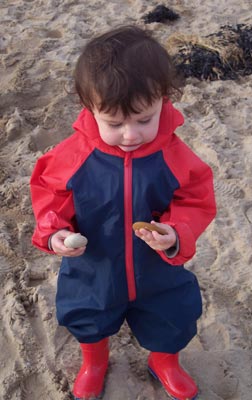 A lot of testimonials on packaways
and more
and more
and more ....