Bearbhin and Cillian
This lovely photo out in the west of Ireland at Silver Strand Galway was sent to us by Dearbhla. It is a picture of her neice Beabhin (3) and nephew Cillian (18 months), along with their Mum Orna, keeping dry in their Scandinavian Dungarees.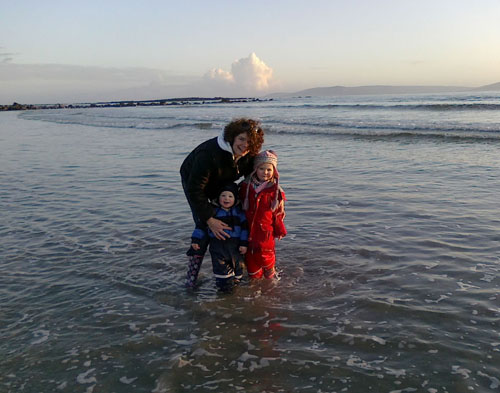 A lot of testimonials on packaways
and more
and more
and more ....