Avril's boy
Avril bought her little boy our Waterproof World waders and subsequently, Snowstoppers mittens. She sent us these great photos of the goods in action just after the mitts had arrived and seen active service.
Avril told us ' Just to let you know that the gloves you dispatched on Friday the 17th arrived today on Wednesday 22nd of December, not too bad considering the weather. The snowstopper gloves were put to good use immediately, it was -10 C here at lunchtime and my son played outside for an hour without getting "chilly hands". Usually we have to go inside after 20 minutes. The waders are also great in the snow, no more damp trousers when sledging!'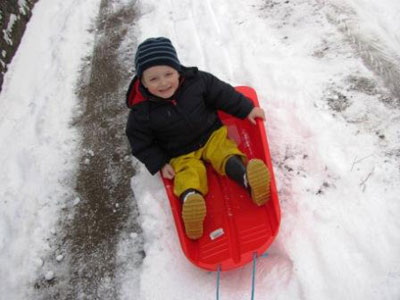 A lot of testimonials on packaways
and more
and more
and more ....