Archie and Connie H
Paul sent us this great picture of his 3 year old twins, Archie and Connie happy and muddy in their Ocean Rainwear 2 piece suits.
Paul said 'We are delighted with the 2 ocean suits we bought for our twins. So robust and fit for all weather. One of the best things about the suits is that with the trousers coming up so high it doesnt matter if they sit down in a puddle, the water wont go over the waist band! Ditto for face plants in puddles! Just a shame there isnt a way to prevent water rising up between trousers and wellies and pouring into the wellies, for those just-too-deep puddles!

Twins are a real blessing and we have enormous fun with them outdoors, made soooo much more practical by the great Ocean suits.'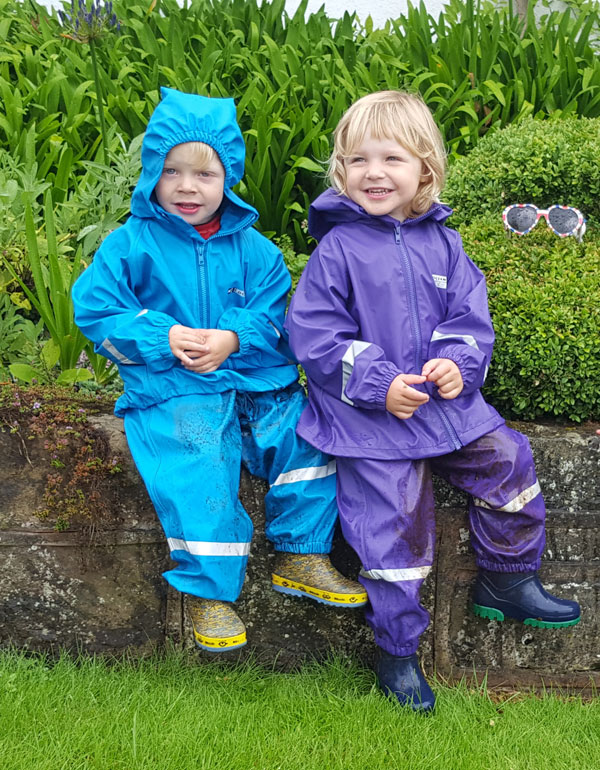 A lot of testimonials on packaways
and more
and more
and more ....