Alexander P
Alexander and Mum Samantha love his Kiba suit. Samantha sent us this recent photo of hime wearing it (and see some earlier ones below).
Samantha says 'I'm attaching a cute pic (we think!) of our toddler Alexander (age 2 and 3/4) for you, wearing the Kiba waterproof jacket and trousers that we bought from you. Check out the shiny bits! Definitely going to get another set when he grows out of them, the quality is superb!'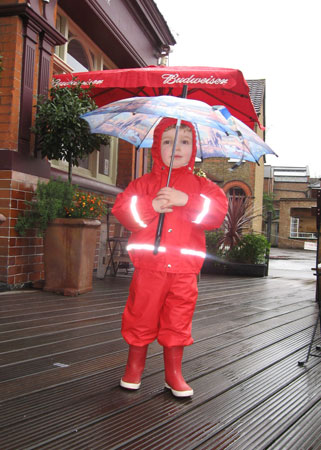 Here are some earlier pictures of Alexander when he first got the suit.

A lot of testimonials on packaways
and more
and more
and more ....