Alexander and Eliza T
Clare sent us these great pictures of her children playing at the park in their Ocean suits and Togz Booties.
Clare said "I thought you'd like to see a picture of Alexander (3-and-a-half) and Eliza (17 months) enjoying a break in a busy morning's play in their Ocean waterproofs!
We were so impressed with the first set that we got for Alexander (that Eliza is now wearing), we've bought two more sizes as he's grown. I consider these rain suits one of the very best things I've bought for my children - they can play out comfortably in all weathers with more or fewer warm layers underneath. Eliza is also wearing the very practical Togz Overbooties, which are great for little ones only just walking and when wellies would make climbing frames too difficult!
Other parents might like to know that we have used bulky washable nappies with both our children, and the design of the dungarees is great for this. You can buy a bigger size if necessary to accommodate the bigger bottom, but the elasticated ankles mean the trouser legs aren't a problem if they're then too long as they are held up out of the way. The design overall means the suits fit through a wide range of sizes: Alexander wore size 2 comfortably from 15 months to 3-and-a-half, and has only just gone up to size 4."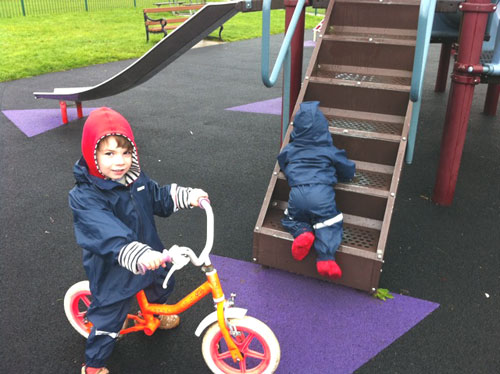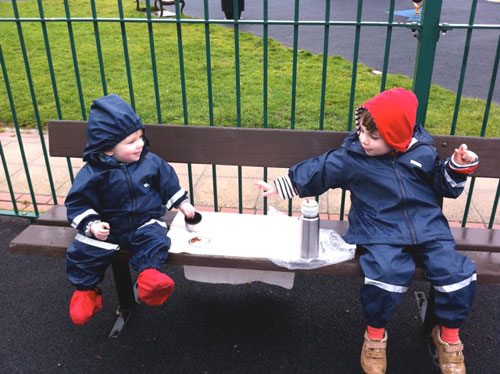 A lot of testimonials on packaways
and more
and more
and more ....