Aimee D
Mum Sarah sent us this great picture of little Aimee (age 18 months at the time) with her Dad paddling in the sea at Bournmouth in her Kiba Kitten suit dungarees.
Sarah told us 'The wave that came in was a bit bigger than her Dad expected! We were very thankful for the dungarees as when we pulled her out she was still bone dry. The water hadn't even got between the dungarees and wellies!
Thank-you also for the amount of washing you have saved me over the winter as she was able to play outside almost every day and stay clean and dry!'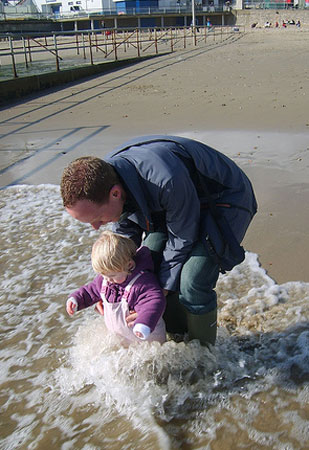 A lot of testimonials on packaways
and more
and more
and more ....